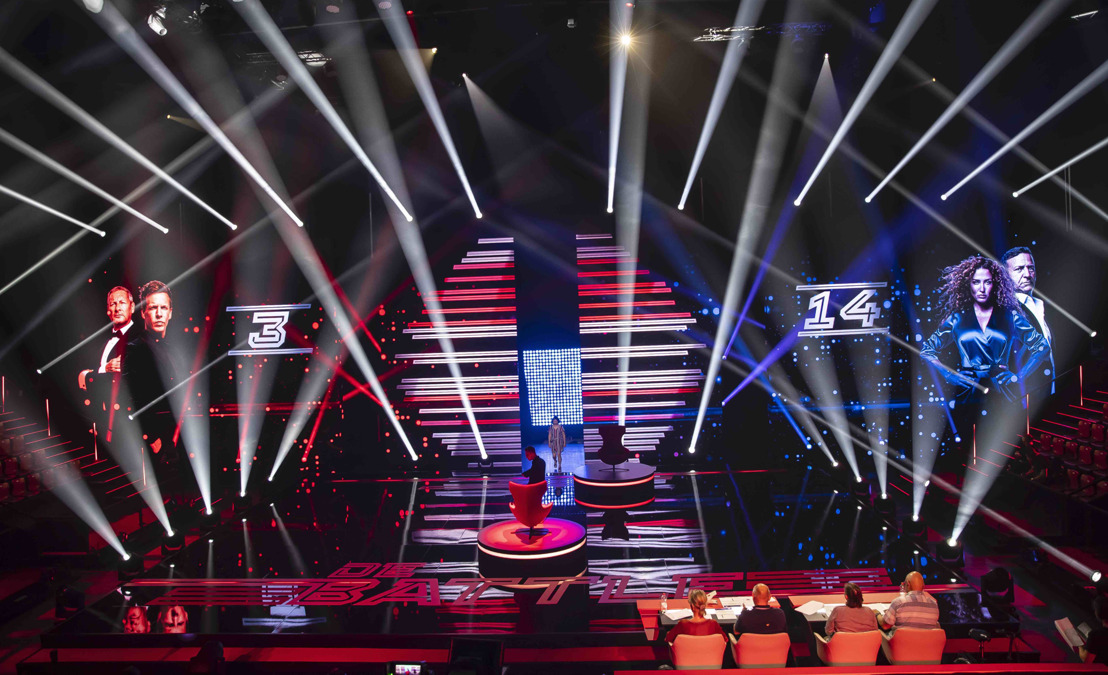 Painting with Light wins 'De Battle' with high-energy lighting & video
Genk, Belgium, 6 December 2019 – Painting with Light, the Belgian-based visual design & light technology specialist, was asked by television producers Dedsit to manage all lighting and video content creation and control for 'De Battle'. This co-production between Belgium's Vier and Dutch broadcaster RTL is a pacey new all-action 'challenge' TV series, billed as "the next level of studio entertainment".
Four celebrity contestants face brain-teasing quizzes, gravity-defying stunts – from drifting cars to traversing a high wire plus a host of manual dexterity and physical exercise skill tasks in front of a live audience. On the Belgian side, James Cooke and Gert Verhulst are engaging in this mind-blowing battle. As seasoned entertainers, they expect the highest level of quality and professionalism in staging and lighting.
Studio 100's Pop-Up Theatre, also home to the 40-45 Spectacular, was chosen as one of the largest and most flexible studio spaces in the country. It features unique production facilities, including eight moving seating tribunes to fit 1600 people and eight remote-controlled LED screens which can be moved into any position and configuration. These large moving assets enable the production team to build the multiple locations needed within the venue to stage the different challenges.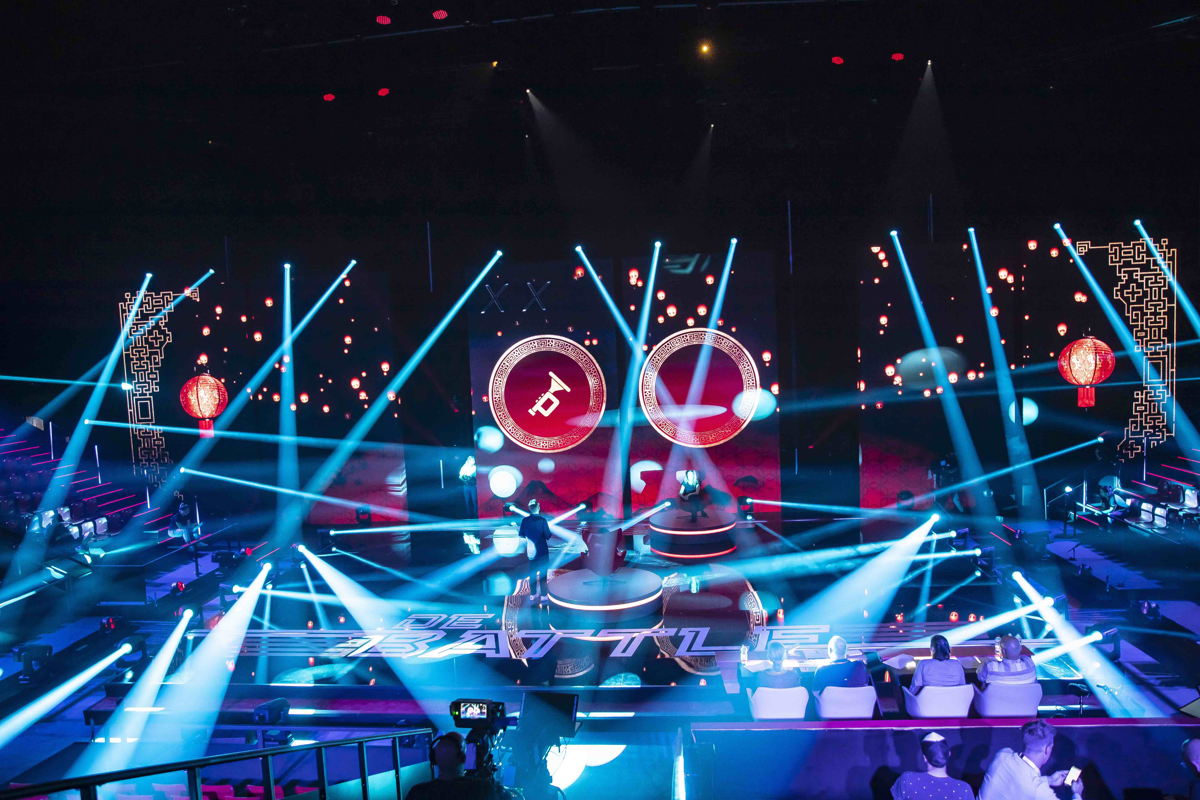 Painting with Light's CEO Luc Peumans designs with his team lighting for each different scenario, utilising the substantial 'house' lighting rig in the theatre. Their unrivalled experience as lighting and visual designers in television and theatre is applied to address the many challenges in such action-packed live show. On site the technical team need to smoothly complete the changeovers and manage the tribunes with audience and lighting positions, which change dramatically as the 3D space for each challenge shifts.
Saving valuable live time
"We basically need to be creative and flexible on all fronts," explains Luc, "as well as leaving some contingency for 'unknowns' which frequently occur when working in these dynamic spaces as we are developing the scenes on the go. Basically, we take a 'head start' by pre-visualising all the lighting and video content in relation to the different camera and audience positions. The screen shots from WYSIWYG are shared with the whole production crew so tweaks can be discussed and implemented. As a result, everyone is well prepared and a huge amount of valuable 'live' time is being saved."
One of the key tasks of the team is crafting different atmospheres for each challenge using the same lights, from stark industrial looks to operate an industrial crane to the cool clubby break-dancing vibes of the speed rope skipping challenge! Lighting also has to be related to the screen content, and through the visualisation. Therefore, a lot of cue tweaking was done in advance to ensure the two media perfectly complement one another. "You need to keep many settings very clearly in your head working on a show like this," says Luc, "there is only one time slot to get it right, so it's as pressured and 'near live' as it gets!"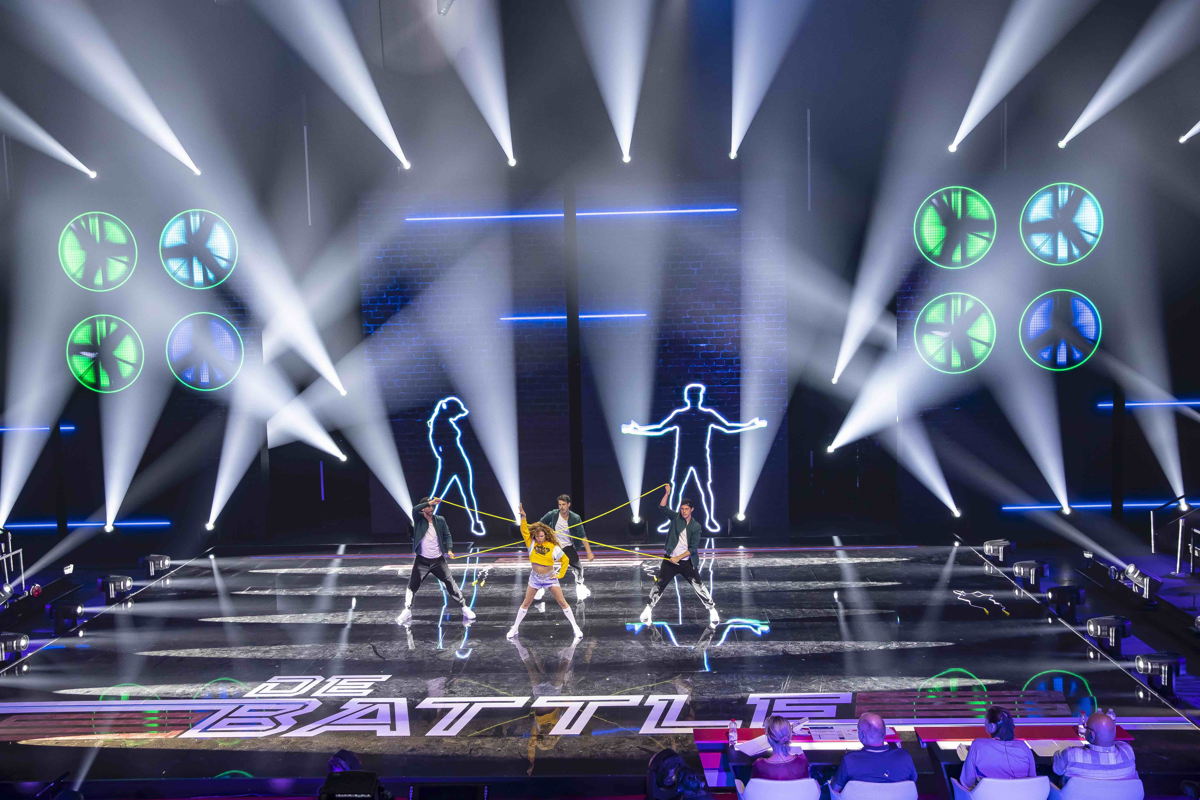 A few examples of creative light & video content applications include the insertion of live video effects at certain points in specific scenes, featuring true gaming computer style! In one quiz-based challenge, the right content has to be onscreen instantly as the participants answer. At other times faces have to be quickly put up onscreen, all of this requiring special co-ordination and alertness!
For Painting with Light, 'De Battle' is a great opportunity to demonstrate coherent teamwork, visual imagination and the combination of technical and creative skills that demonstrate the company's multidisciplinary approach. "We are all very proud of working with the Dedsit crew and being part of such exciting and ground-breaking television experience!" concludes Luc.