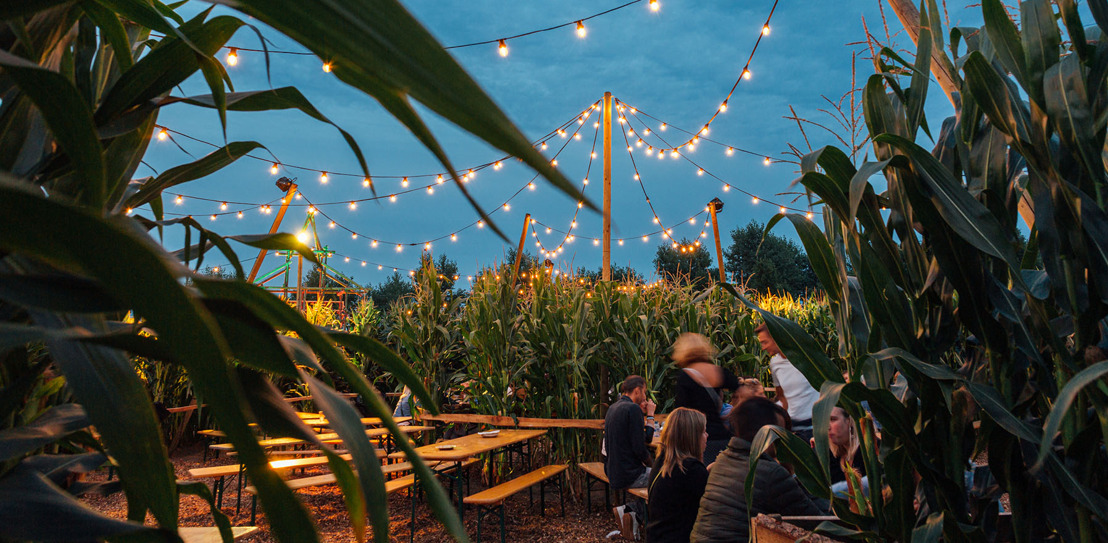 Painting with Light's atmospheric engineering elevates Campo Solar Festival to magical light paradise
Enhancing storytelling and visitor experiences across corn and sunflower fields
Genk, Belgium, 17 September 2019 – Painting with Light, the Belgian-based visual design & light technology specialist, was asked by the organisers of the 2019 Campo Solar Festival in Belgium to create site-wide ambience and a warm comfortable inclusive empathy utilising light ... spreading a special magical luminosity around their unique location in the corn, wheat and sunflower fields in Damme, near Bruges.
Organised for the first time in 2018 by six friends who love gathering a diversity of people together to engage in family-friendly social activities, this truly different two-day boutique event was an instant success. This year, they upped the ante in terms of presentation. They wanted to enhance the fantastic moods that can be created with lighting while emphasising being 'at one' with nature in this incredible environment, so Painting with Light added its own very special atmospheric engineering.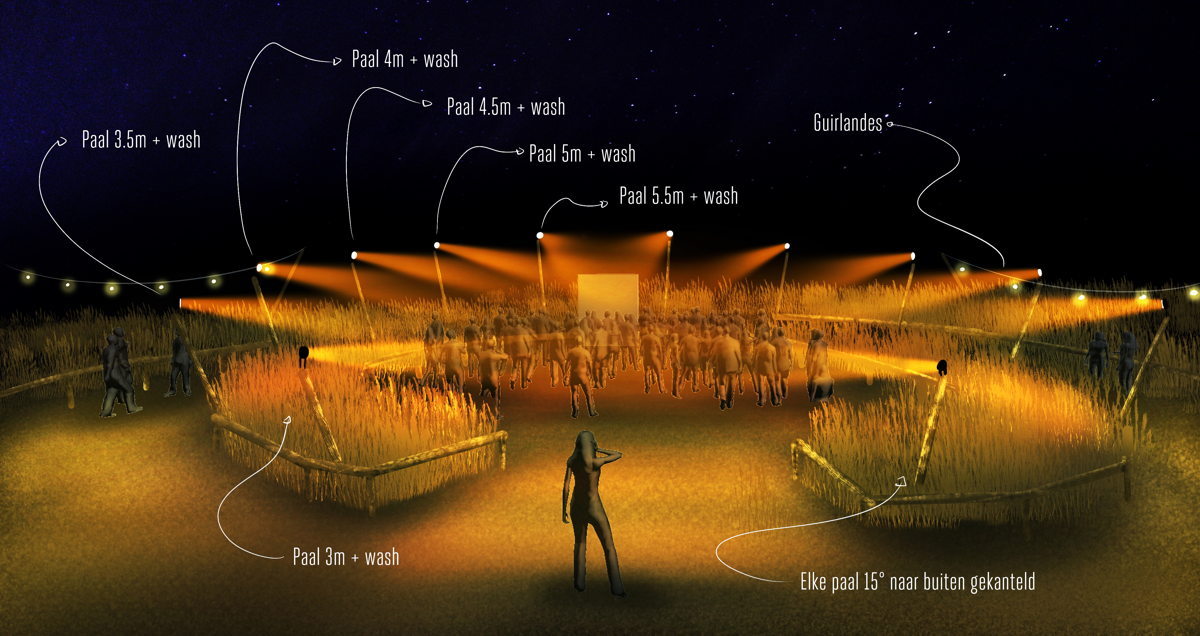 More entertainment areas were added this year, complete with a full line-up of mainly local bands and DJs on three stages, and most of the action was spread across three different fields – corn, wheat and sunflower – which became Painting with Light's three lighting 'zones' for this already charismatic space.
Campo Solar organiser Karl Standaert comments: "The light design and technology Painting with Light applied was functional, guiding the visitors around and visualizing the different zones, but also added extra sphere and mood dimensions. It thus lifted our Campo Solar Festival venue to a more professional level, infusing a visual sensation into the overall festival experience."
Enhancing storytelling & visitor experience
The creative cooperation between organisers and Painting with Light resulted in a stunning scenery, which elevated the storytelling and immersed visitors into the event. To achieve this, two hundred poles were fitted with LED projectors on top to light the surrounding areas in a variety of colours, serving a practical health & safety role as well as being highly decorative. Elsewhere around the site, the team achieved several different lighting treatments in different areas, providing strategic aerial, beam and spot effects.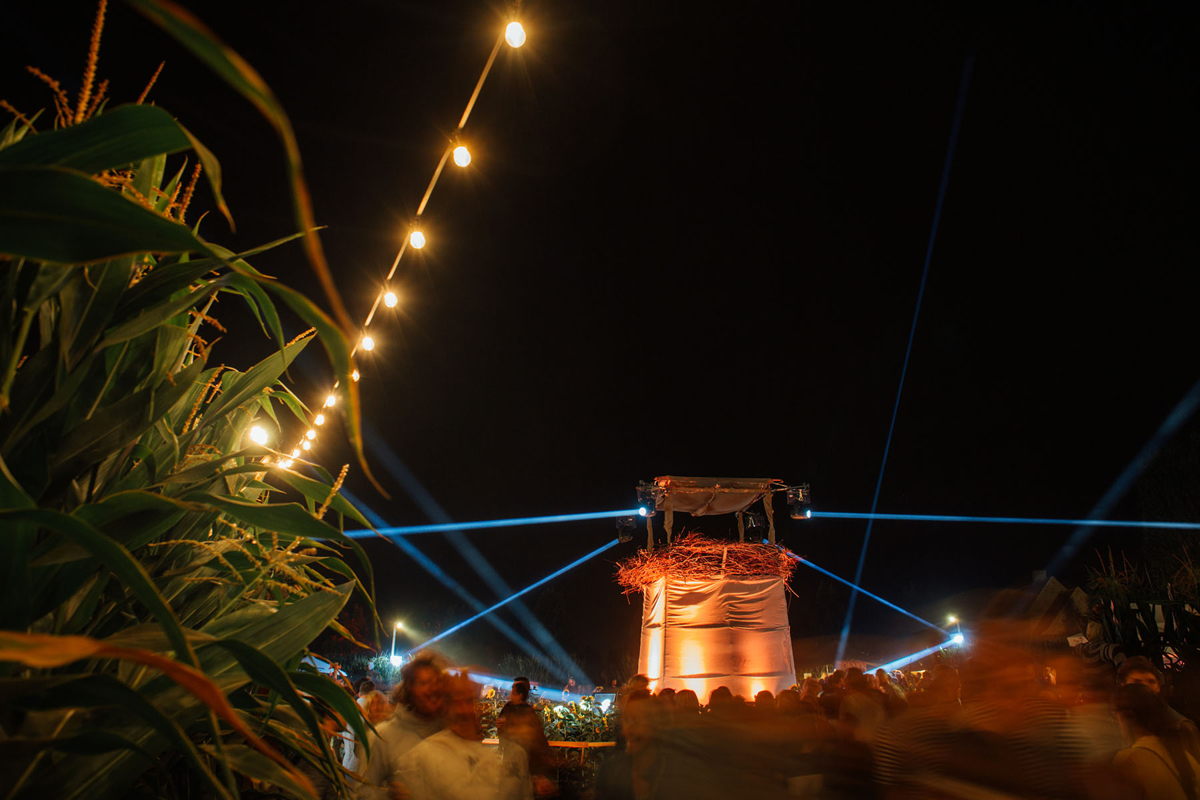 'The Barn' was an open space used as a techno room, so the requirement for lots of beam technology that would fill the air with lots of uniform colour-changing moving beams was created using LED moving heads. A special light art installation work in one of the fields utilising four Robe MegaPointes in a tower and a series of mirrors created a massive impact. Together, the light beams bouncing and refracting off the mirrors created near-virtual architectural structures that filled a large area without any physical objects ... tailing off into infinity up in the sky. The story was then conveyed by creating custom patterns and texturing through the lighting combined with the mirror surfaces. People could walk underneath and through the beams, experiencing something completely unexpected ... like a playful surprise!
Lighting this art installation was one of the highlights of the design for Painting with Light as it was a 'brain teaser' to create an aerial structure whilst keeping the technology concealed! Numerous quantities of large clear lightbulbs with funky LED filaments became part of the house lighting in the canopy tents, crated into chandeliers and other formations based on inverting the shape of the tent ceilings.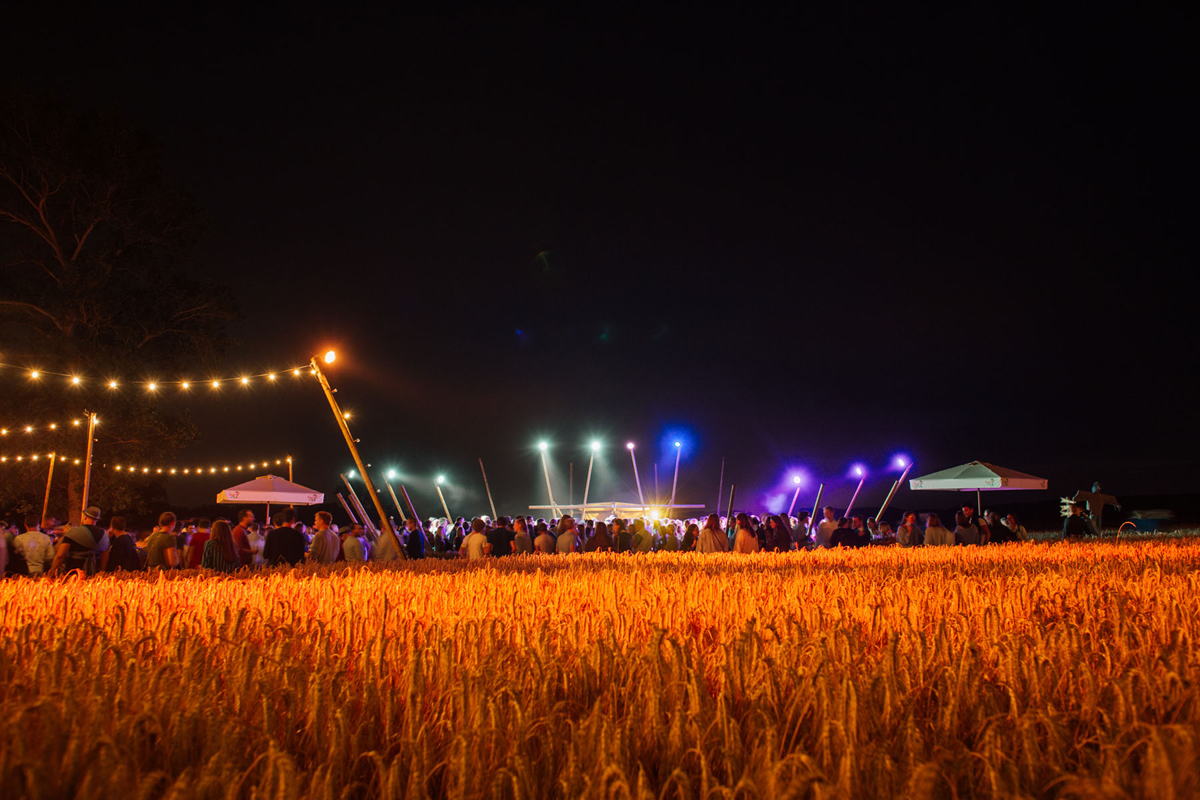 Combining technical expertise and creativity
Painting with Light's creativity in lighting the event had exactly the effect that the organisers wanted – it was highly appreciated by the 10,000 people who came to enjoy the festivities. The colour schemes were based on shades of tungsten with cosy warm whites and other hues that mixed well with the amber of the crops and the vibrant yellow of the sunflowers. Each field had its own particular shading and tonal subtleties.
Challenges for this special project included delivering on budget and to everyone's expectations! Painting with Light achieved this by combining expertise and imagination, nimbly taking some original do-it- yourself ideas to a higher level. The team also choose an excellent combination of lighting fixtures and used these intelligently and resourcefully to deliver the energy and the vibe envisioned for the client. Everything had to run on generator power, and another challenge was blending this essentially large lighting installation into the beauty and wildness of the surroundings, evoking a natural feel, and ensuring that crops and plants didn't get damaged.
Campo Solar organiser Karl Standaert concludes: "With their expert advice and bright ideas, Painting with Light has taken our lighting installations and experience to an even higher level. Campo Solar was thus transformed into a magical, cosy and atmospheric light paradise that our visitors enjoyed to the fullest."